Sunbeams Traverse Challenge
Posted on September 2, 2016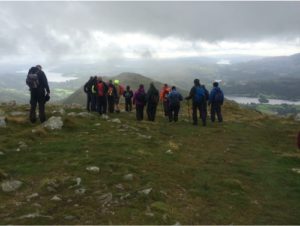 To raise awareness and funds for our favourite charity Sunbeams Music Trust, Will took part in the latest endurance challenge along with 20 other hardy characters.
The challenge was to climb 24 peaks in a loop of the Lake District from Threlkeld to Pooley Bridge, taking in such delights as Helvellyn and Fairfield. Things don't always go exactly as planned and it ended up a 28 peak challenge following a wrong turn in the mist…
With some assistance from Cumbria Mountain Rescue who joined the challenge in the dark the team made it to Pooley Bridge just after midnight.